You know MAX-TD for our online Travel Guide Network. Small Business in all areas of tourism got the chance to advertise in this network to get new direct customers. For independent vacation rental owners and managers we offer advertising options as listing site – you can list your vacation rental for a small price in our search engine and present it to million annual users of the MAX-TD Network.

MAX-TD does not want to be "just another advertising platform" or listing-site. We have more knowledge to serve in developing your business.
We understand the problem of small business: The owner is often a one-person-wonder, covering the different jobs to do – from administration, bookkeeping, business development, venture-capitalist, marketer, strategist, salesperson to desk-manager and also mastering for customer relations. He is a generalist with limited time for each of the vital things to do. He is a Do-it-Yourselfer with small budgets to spend for buying additional services.
MAX-TD will help out in Digital Marketing
Making the advertising platforms more effective for the advertisers and attractive for usual visitors is just one way to help you doing your business.
To archive our vision of sustainable, individual tourism we need strong small businesses to provide the services.
Easy! We just need to make you strong! And we'll do our best to do:
Today we like to introduce our best digital marketing option for your vacation rental's business success: Open-Booking.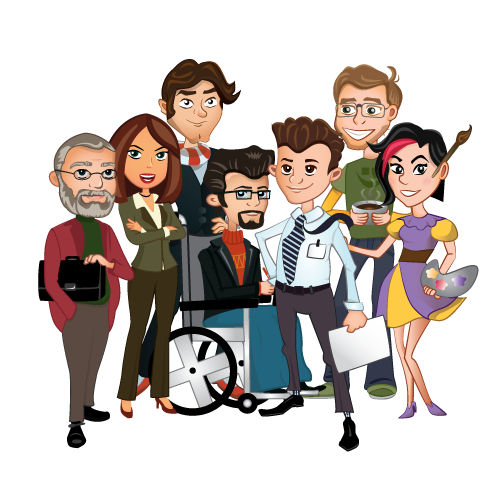 Open-Booking: Brain-Extension for Do-It-Yourselfers – Hand for Small Business' Digital Marketing
Open-Booking is a team of enthusiastic marketers dedicated to the use of digital marketing for small business.
The team is researching the industries best practice for digital marketing and make it available for the users. It is testing and selecting tools to make a life of a one-person-wonder easier. It reports actual discussions and development for your business.
If you are an independent vacation rental owner or manager, Open-Booking is already working for you, no matter if you knew about it or not.

You just need to claim the results of the work. It is as easy as it is.
Use the team of Open-Booking ONLY if you feel that your digital marketing needs a kick to better
Sure, you'd not read till here when you're happy with the results of your online marketing. Even when the glass is halve full (not halve empty) there still is space for some more.
The questions are often similar:
How can I attract more clients for my service?
How can I stand out from my competitors?
How can I get more direct bookings?
How can I get a good marketing with my limited time resources?
Do yourself a favor: Get in touch with the Open-Booking Team if you didn't have done it yet! Tell us about your vacation rental business and about which challenges in digital marketing harms your development. We're sure there are solutions and we'll do the best to help you.
Claim your Open-Booking support (We'll apreciate if you'll follow us)

Website: https://www.open-booking.com
Email: contact@open-booking.com
Facebook: https://www.facebook.com/openbooking
Google+: https://plus.google.com/114047989484373536754
Twitter: https://twitter.com/openbookingteam
Linkdin: https://www.linkedin.com/company/open-booking
P.S.: